01.09.20
MDM

Very happy to be part of Marseille Design Méditerranée directory of designers based in Marseille.
07.10.20
BIENNALE DE DESIGN DE PANTIN

Xufa Proceso project will be part of the Émergences exhibition as part of the Pantin 2020 Design Biennial from September 7 to 10.
28.06.20
ALAIN
DELFOUR


Introduction to wicker and cornouillet basketry with Alain Delfour in Prunet, Auvergne.
11.05.20
LA FABRIQUE NOMADE

Collaboration with La Fabrique Nomade (a professional insertion association for migrant craftspeople in Île-de-France) and the Peruvian crochet craftswoman Fiorella Gonzalez.
08.12.19
COMMUNITY NETWORK

Telecommunications Reclaimed: A Hands-On Guide to Networking Communities is now available ! This book is a guide on how to build a community network, a shared local telecommunications infrastructure, managed as a commons.
15.11.19
DYEING PROCESS
WITH AURORE PELISSON

I trained in natural dyeing techniques with quintanian and local dyeing plants from the artist and artisan Aurore Pelisson (Couvent Levat, Marseille).

01.06.19
MUDAC
Weke is presented at Hors Pistes restrospective in Mudac, Museum of Contemporary Design and Applied Arts in Lausanne, from July 10 to November 10, 2019.
01.02.19
NEW SPACE
I'm moving into Coco Velten space, a hybrid and temporary occupancy project in the heart of Belsunce (Marseille).
29.11.19
SCRAP

Handling, processing and recycling a collection of polystyrene waste at the Esdm (Marseille School of Design).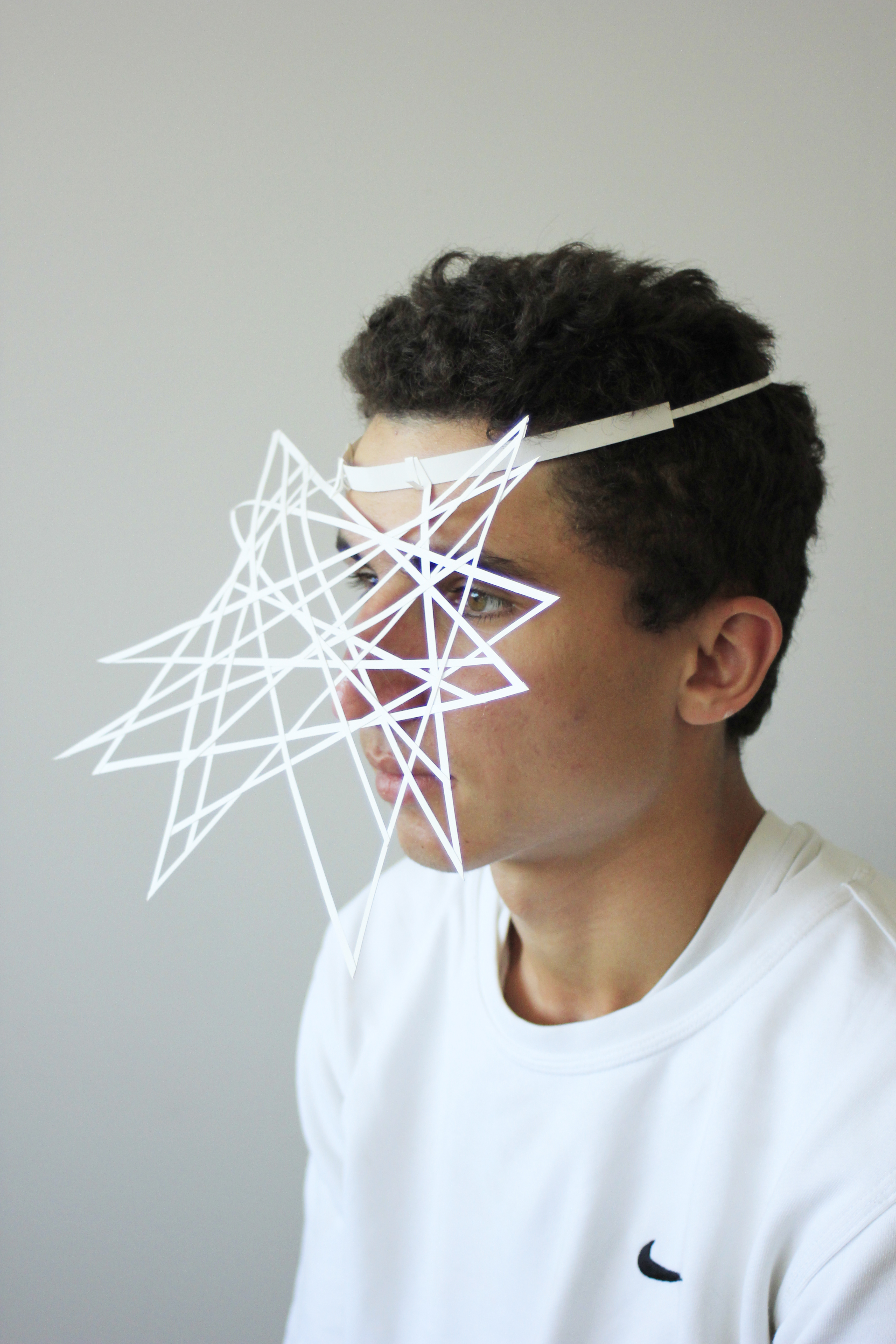 03.09.18
KKSSKKTT
Plastic, historical and anthropological research on the cap, as a means of struggle, between power and resistance, elaboration of a collective collection by Esdm (Marseille School of Design) students.
01.06.18
DEBATE
DESIGN

Research workshop on the place o design as a tool for mediating debates, in collaboration with Marjorie Lopez.
12.04.18
ARCHAOS
Workshop on the intersection between design, Magie Nouvelle and circus within Archaos (Marseille National Pole of the Circus Arts), hacking circus apparatus and research around circus architectures.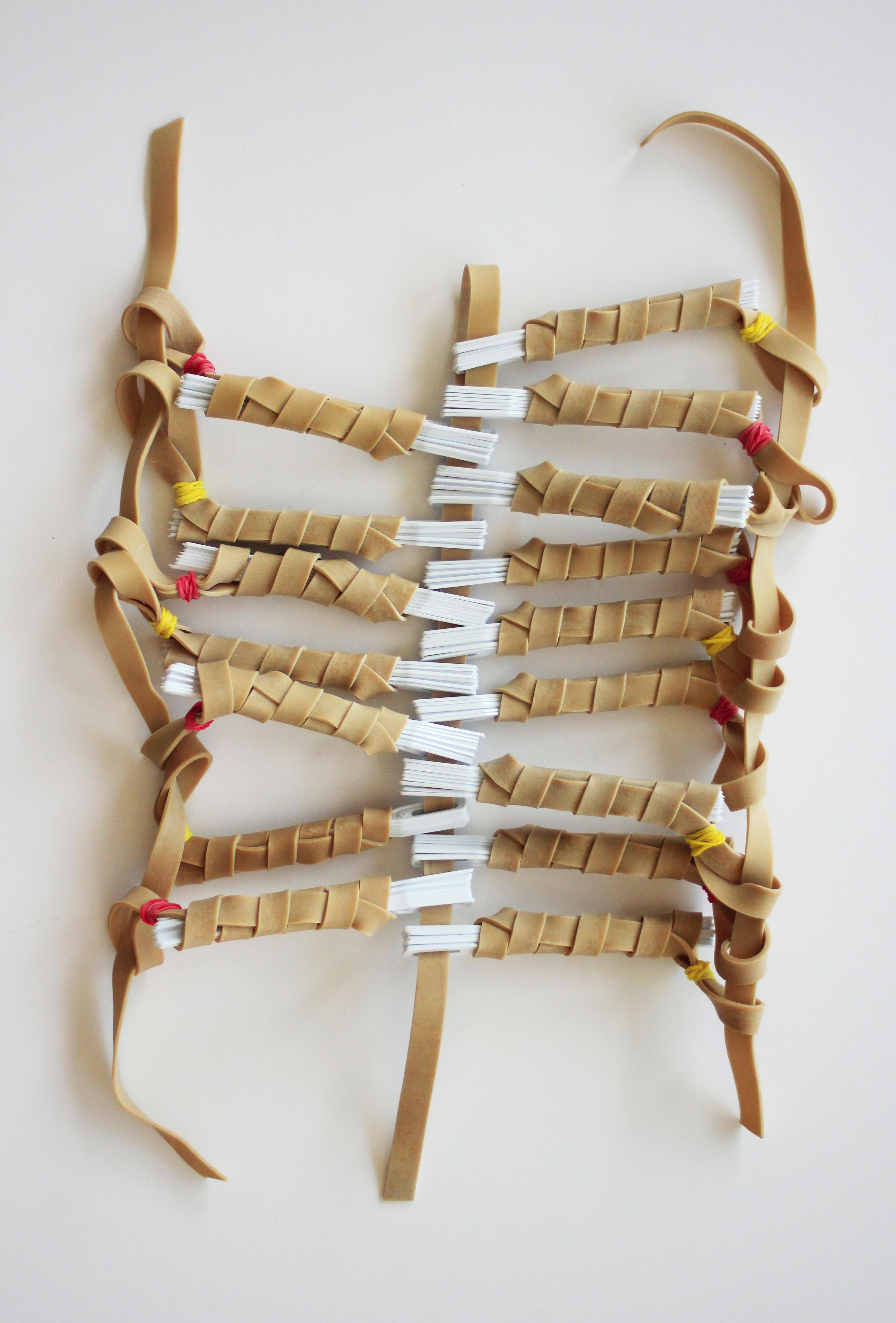 25.02.18
ELASTIC
+ AGITATOR

Textile workshop on the modular intersection of elastic and agitator.
10.10.17
CIRVA
Discovery of the glass paste and molding techniques with the craftsmen and glass-blowers of Cirva as part of the collaboration Cirva x Francisco Tropa.





10.01.17
DESIGN (OF) PEDAGOGY
Seminar on design pedagogy organized by the research team of Projekt at Nîmes University, under the direction of Stéphane Vial and Jérôme Dupond.
20.03.17
STRETCH DESIGN
Textile workshop at Esdm (Marseille School of Design) based on an exploration of the plastic qualities of the elastic.
28.02.17
STAMPO
GRAPHICS
Padprinting workshop at Esdm (Marseille School of Design), collective sculpture of stamps and creation of illustrated albums based on the poem Mon rêve familier from Les Poèmes Saturniens by Paul Verlaine.
05.12.16
WOOD
JOINTS
Partnership with the carpentry and woodwork workshop directed by Sébastien Rollandin, study of the different tenon and mortar joints.
18.11.16
PAPER
JOINTS
Textile workshop on paper assembly at Esdm (Marseille School of design).
17.10.16
BRUSSELS
PARLIAMENT
Weke is exhibited at the Brussels Parliament as part of ans Hors Pistes exhibition.
13.09.16
LINKAGES
Textile research at Esdm (Marseille School of Design) to hold / hold back / support a material.





06.06.16
DOUBLE
SILK-SCREEN
Workshop at Esdm (Marseille School of Design) on the intersection of screenprinting and risography.
27.10.15
CERFAV

Intervention at Cerfav (European Glass Research Center) on the plastic qualities of neutral, workshop around rhodoïd material.
07.09.15
RAFFIA CHEVRON


Development of a chevron weave made of recycled denim and natural raffia fiber with Tsimöka, a craftsmen-designers cluster based in Antananarivo (Madagascar).
29.07.15
DYEING RAFFIA


Raffia vegetable dyeing and drying at Ambatofotsy's artisans' cooperative.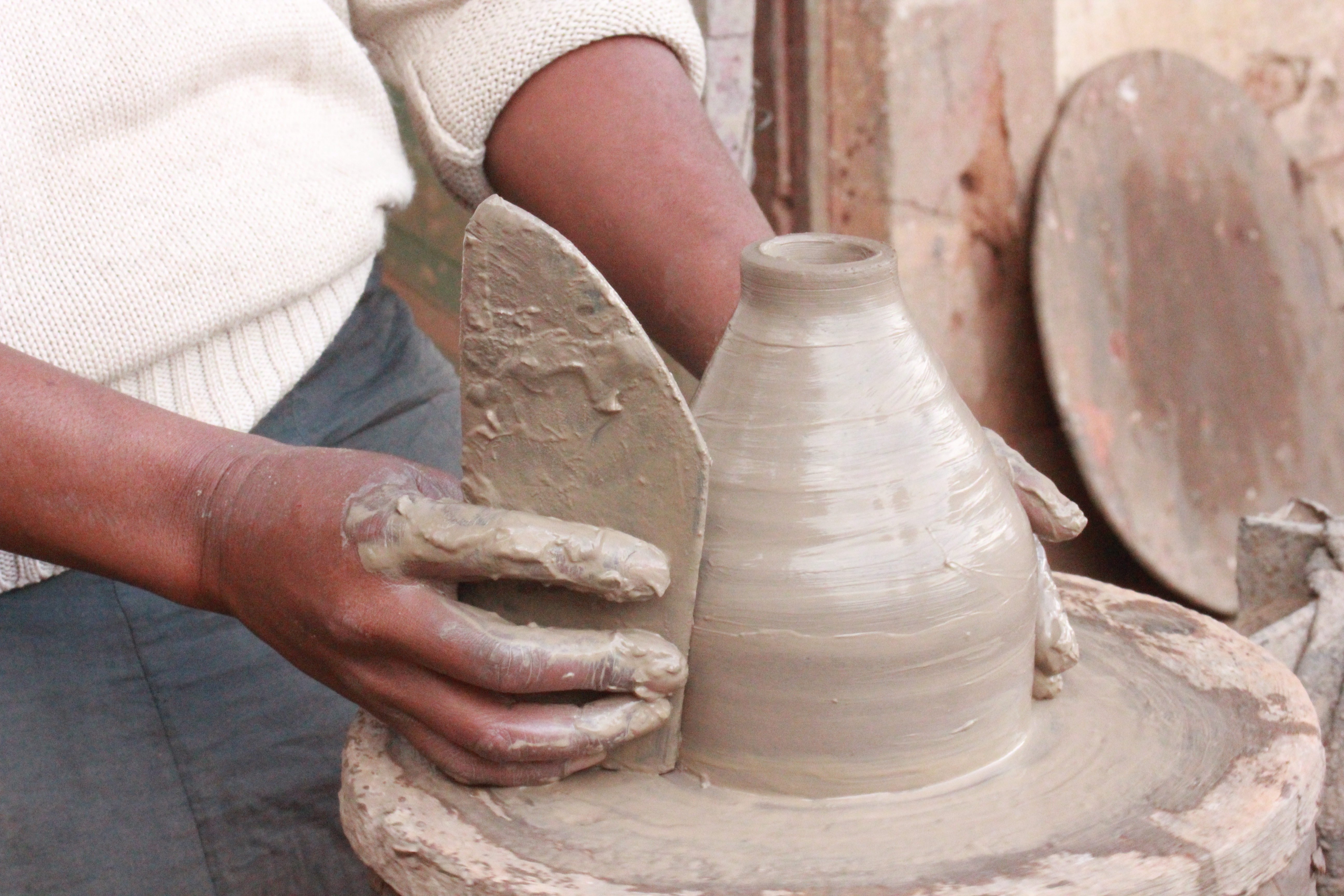 20.07.15
PIGMENTS

Discovery and puncture of mineral pigments in the mountain around the Ambatofotsy ceramic workshop.
15.06.15
ALOALO
Development of a series of mortuary embroideries from a reading of the totem funerary symbols called aloalo.
03.06.15
AFD

Collaboration with the French Development Agency & Trade Board Madagascar on the study and revaluation of malagasy know-how.
05.06.14
JEAN NOUVEL GALLERY
Weke et Taotao are exhibited at the Jean Nouvel Design Gallery (Paris).
10.01.18
KNP
ARFLEX

Collaboration between JND & Arflex on the reinterpretation of the sofa archetype to offer ways to curl up (plywood, foam mats, throws of reversible and combinable covers).
21.02.14
BULLIPEDIA

Feeding Creativity workshop on culinary design and molecular cooking at the Bullipedia (Barcelona), a food and design research center directed by Ferran Adrià.

10.01.14
FURROWS
Felter the material and draw by the wool, a master class by Maria Friese, artist and feltmaker.
23.10.13
FRENCH
INSTITUT
Weke, Taotao and the weavings made during my Hors Pistes residency are exhibited at the French Institute of Ouagadougou.
03.10.13
WAONGO MASKS

Photographic series realized during the Hors Pistes residency in collaboration with Fabrice Schneider, photographer.
30.09.13
WEKE
Weke has just hatched, after two months of Hors Pistes residency in Ouagadougou and an incredible collaboration with Eveline Ouedraogo, a traditional loincloth weaver.
12.05.13
MAURICE NAGALO WORKSHOP
New collaboration with Eveline Ouedraogo, traditional loincloth weaver, within Maurice Nagalo's weaving workshop in Ouagadougou (Burkina Faso).
02.05.13
SHELL DRUMS

Finalization of the percussion collection Son à coque made of bamboo and shells, the prototypes are exhibited at the Spin Asia showroom (Hanoi).
28.04.13
CLAY
& SEED

Demoulding the first pieces of the Caconnier project at the Chi Ceramic workshop (Hanoi).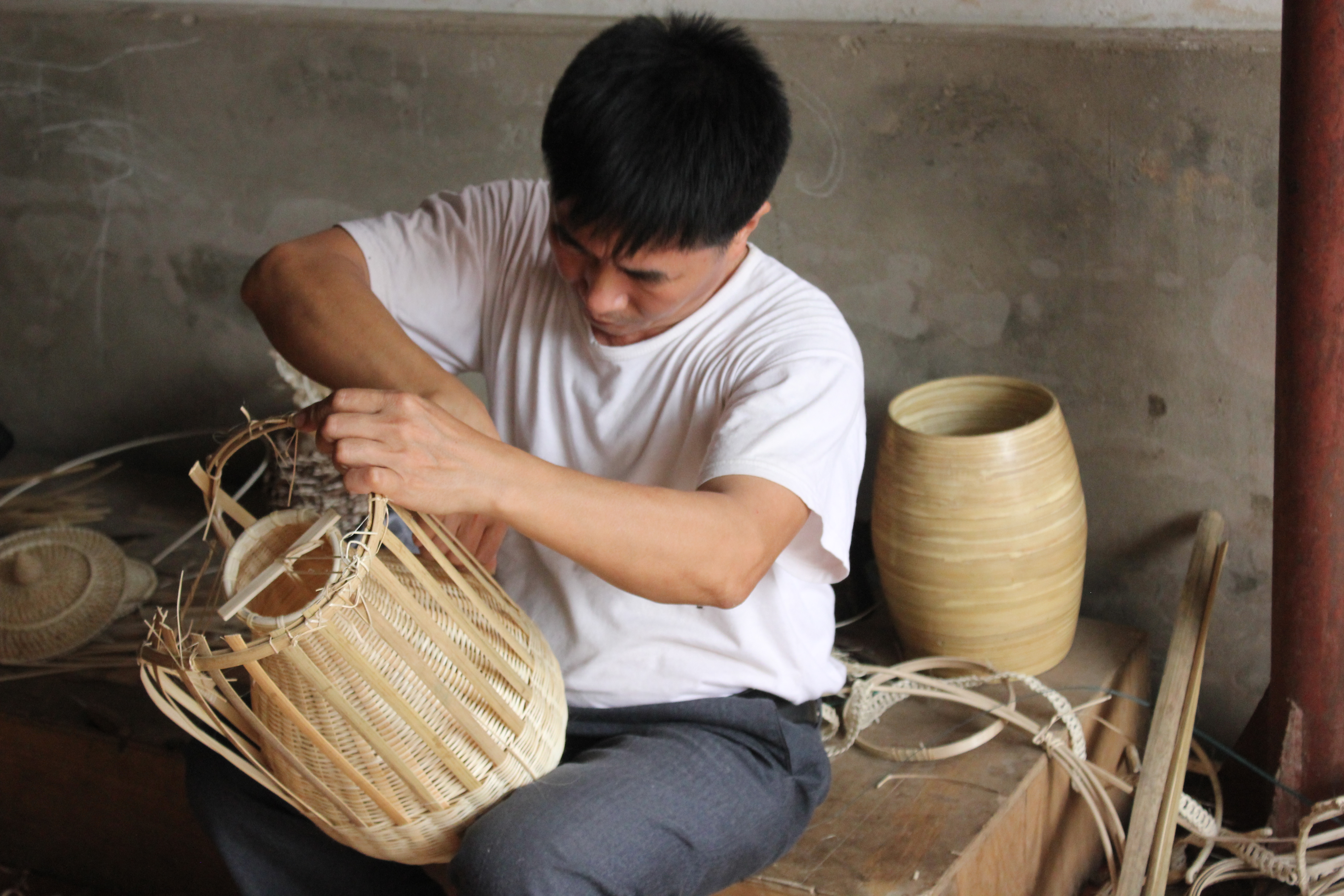 16.04.13
NGUYEN
THI MUON

New collaboration with Nguyen Thi Muon weaving workshop (Phu Vinh, Vietnam).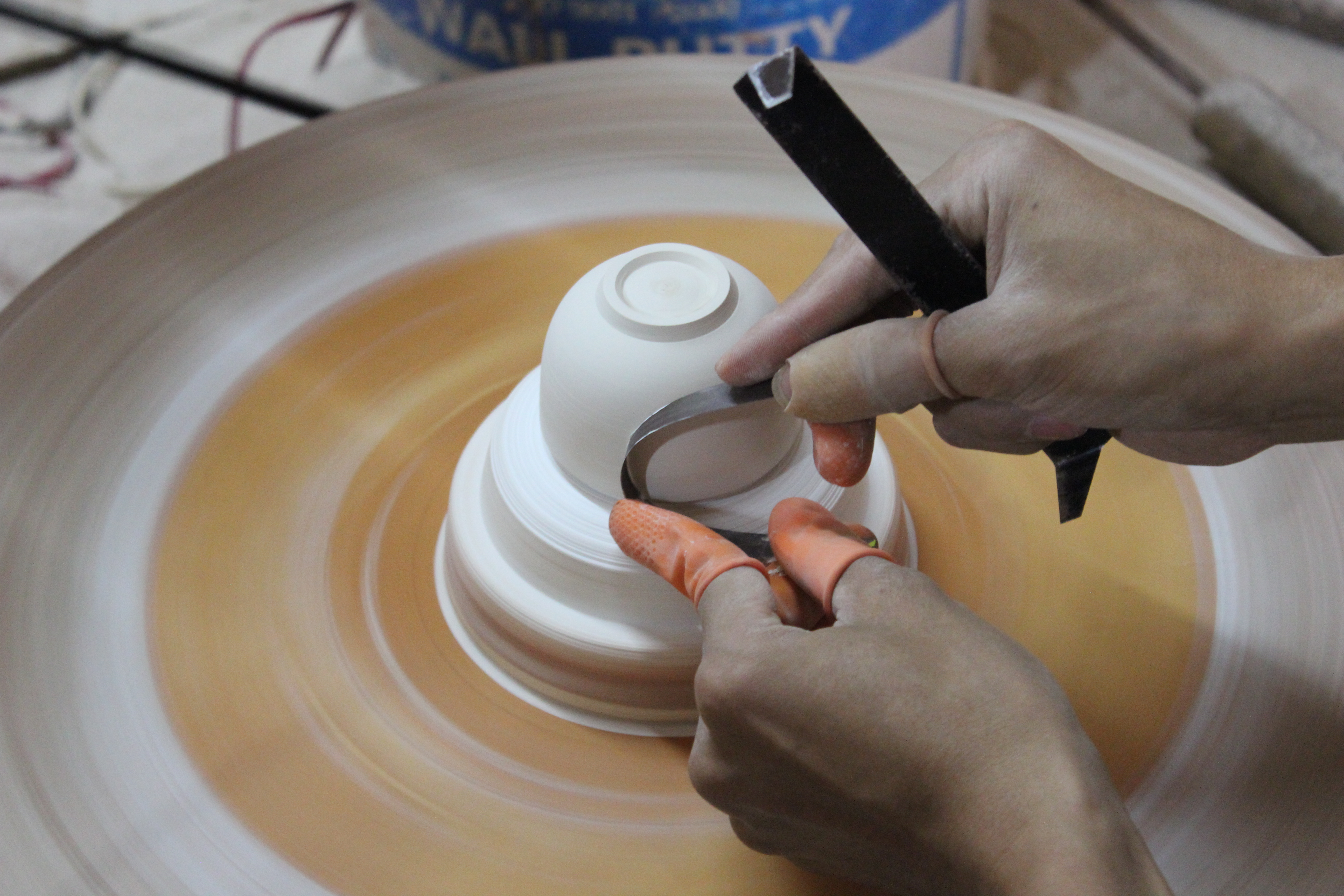 23.02.13
CHI CERAMIC
New collaboration with the tercentenary ceramic workshop Chi Ceramics to develop the Caconnier project.
21.01.13
CLAY WORKSHOP

Discovery of clay making stages at the Bat Trang factory (Vietnam).
28.10.12
PÉRIOSTRA

Line of kaleidoscopic patterns from the outer shells of these collected by the craftwomen of the Nam Dinh handicraft cooperative (Vietnam).

25.10.12
QILILA

New collaboration with Qilila embroidery and handicraft workshops (Hanoï).
12.10.12
REPETTO

I join the leather goods design studio under the direction of Morgan Diguerher at Repetto (Paris).
01.10.10
MAISON MARTIN MARGIELA

I join the men's and women's shoe design studio under the direction of David Tourniaire at Maison Martin Margiela (Paris).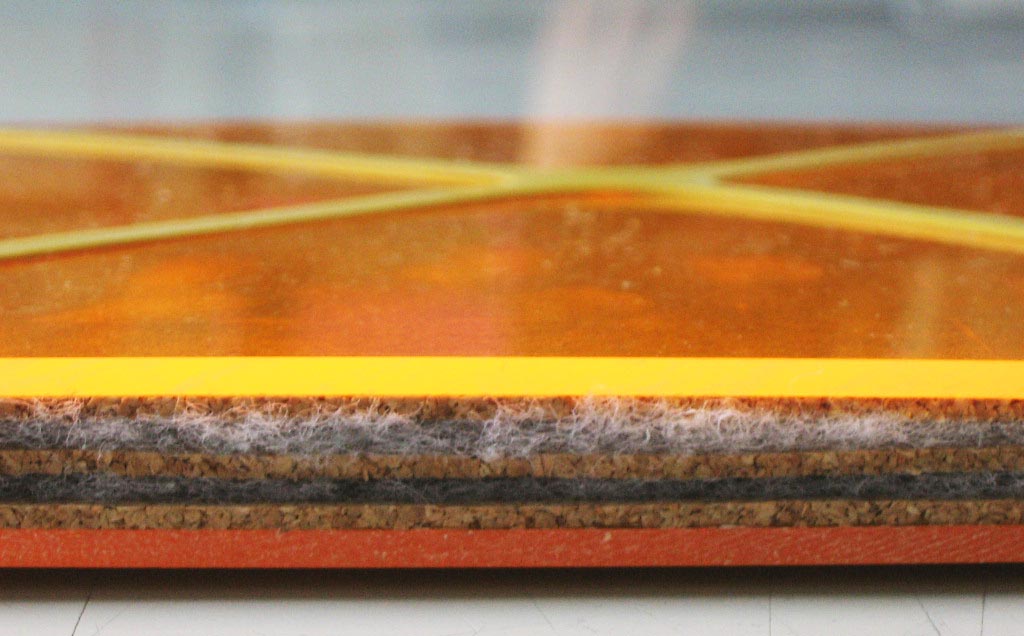 10.06.10
VISIBLES -
INVISIBLES WALLS

Installation in the collective exhibition Visible Walls - Invisible Walls, to celebrate the 20th anniversary of the fall of the Berlin Wall, at the Galerie Garage (Paris).


11.05.10
VESSEL
Finalization of the series of sculptures called Luxury vessels & extraterrestrial casino in stretched bolduc, wood and glass.






25.01.10

GOOGLE EARTH ROAD 69


One week trip on road 69 from my apartment in the 13th district of Paris.





12.06.08
A BIGGEST SPLASH

A Biggest Splash collection, developed at Duperré School of Design parades in Paris!

23.12.20
COULEUR
GARANCE

Picking madder and eco-dyeing with Harumi Textile and Couleur Garance in Lauris, South of France.

04.12.20
EMERGING
TALENTS

I am finalist of the Grand Prix de la Création de Paris 2020 , "Emerging Talent".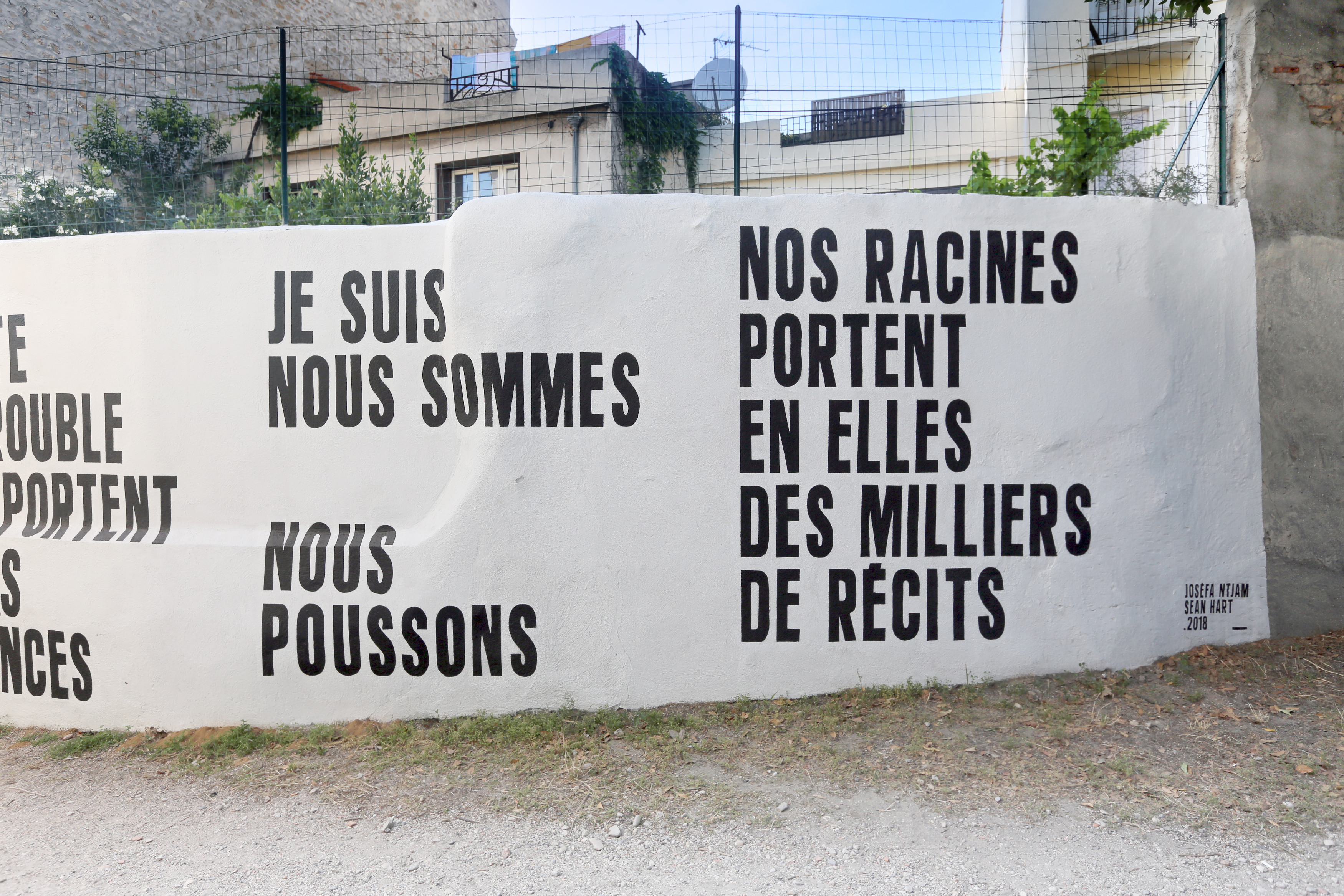 28.06.20
COUVENT LEVAT

New workshop at La Cité des Arts, Couvent Levat & Juxtapoz Association, Belle de Mai district, Marseille.
20.06.20
ATELIER MÉRIGUET
- CARRÈRE

Discovery of embossing and gilding techniques at Atelier Mériguet-Carrère - Ateliers de France, in Paris.
07.02.20
WEAVING WORKSHOP

Weaving workshop alongside Leslie Huor at École Supérieure Olivier de Serres, Paris.
20.11.19
TILES & BRICKS

Discovery of the different stages of manufacturing craft tiles at Terre Passion Tuilerie in Saint Paul des Landes.
09.11.19
DON
DU FEL

Master class with Léonor Salanié at the European Centre of Contemporary Ceramic, on salt-enameled sandstone techniques, from modeling to engobing.

18.03.19
VALENCIA MI AMOR !
Five-month artistic residency in Valencia (Spain) to discover the xufa (shoveler) culture in Alboraya's horta.
07.01.19
ATELIERS BOUCARAN
Launch of Les Ateliers Boucaran, a social design initiative based in Marseille, with the objective of giving visibility to know-how anchored in the area.
20.11.18
WHAT DRAWS THE STONE
Plastic research and mineral studies with Esdm (Marseille School of Design) students on the technical qualities of stones.
26.10.18
NET COMMONS
Booksprint with the NetCommons Project team - Networks Infrastructure as Commons - in VIc (Catalunya), to illustrate and layout the book Telecommunication Reclaimed: a hands-on guide to network communities.
20.06.18
MULTIPLE
UNIT
The series of textile workshops entitled Unité Multiple conducted with Esdm (Marseille School of Design) students and based on the alliance of elastic ans sponge, matches, agitators and straws, is now compiled on an eponym book.
26.05.18
RIZO FANZINE
Development of a duo of collective and risographed fanzines at Fotokino's workshop.
03.04.18
ELASTIC
+ SPONGE

Textile workshop on the modular intersection of elastic and sponge.
10.01.18
ELASTIC
+ STRAW

Textile workshop on the modular intersection of elastic and straw.
08.11.17
ELASTIC
+ MATCH

Textile workshop on the modular intersection of elastic and match.
06.09.17
PANSER PENSER
Plastic research on bandage / cataplasm for defective, damaged or obsolete objects.
17.05.17
WANTED DESIGN BROOKLYN
Weke is exhibited at WantedDesign Brooklyn as part of the NYCxDESIGN event.
13.03.17
PAVILLON NOIR
Workshop on the intersection of design and dance organized at the Pavillon Noir (Aix-en-Provence), research on dance as a design teaching tool.
26.02.17
MAKING SIGN
Plastic research on signs through space, co-realization of manifest installations at Esdm (Marseille School of Design).
17.11.16
WILD
MASKS
Narrative textile workshop at Esdm (Marseille School of Design), elaboration of a series of masks from a range of textiles samples made of paper.
20.10.16
YOUNG
& MAD BRUSSELS

Weke takes part to Young & Mad in Brussels as part of an Hors Pistes exhibition.
03.08.16
AFRICA RISING
Weke
takes part to Africa Rising, a book that showcases the work of Africa's young creatives alongside more established artists from Africa.
10.04.16
CANDY
WORKSHOP

Workshop on confectionery and culinary design at Esdm (Marseille School of Design) in collaboration with Monika Kekus.

18.10.15
ARCADE

Hors Pistes exhibits Weke as part of Craft / Industry exhibition at the Arcade Cultural Centre, a design and artistic creation workshop.
02.09.15
TSIMÖKA
BACKPACK


Development of a line of raffia bags, woven and dyed with natural pigments, in collaboration Tsimöka (Antananarivo, Madagascar).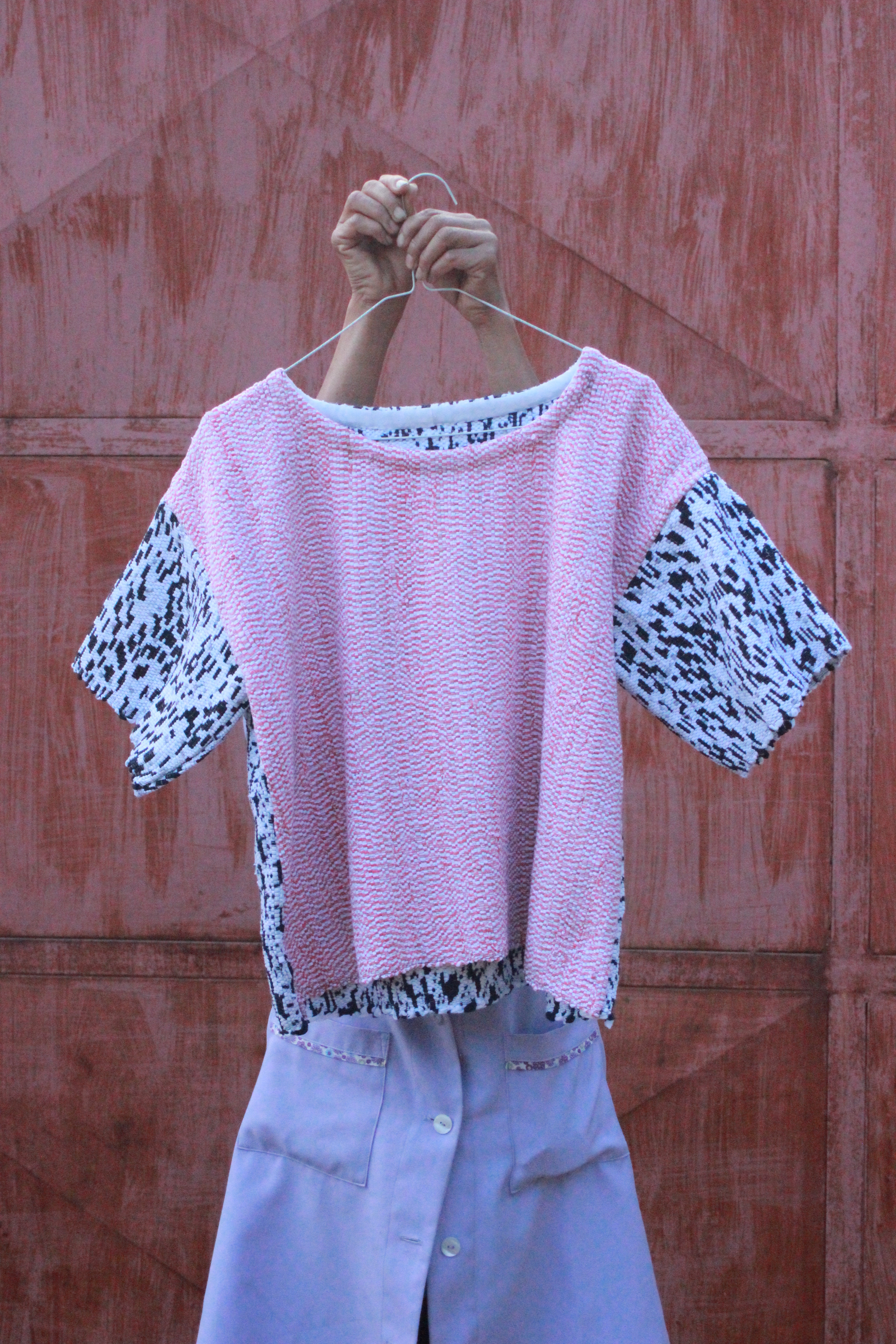 26.07.15
ECO
t-SHIRT

Development of a line of woven t-shirts in Antananarivo from the production of recycled cotton yarn as part of my collaboration with Tsimöka.
15.06.15
ALUMINIUM FUSION


Manufacturing of aluminum beads for the realization of a series of embroideries on shrouds (Antananarivo).

01.06.15
D'DAYS
MAD PARIS

Weke is exhibited at the Musée des Arts Décoratifs in Paris, as part of the D'days.
28.07.15
BOLON

Development of a line of woven floors resulting from the collaboration between Bolon and Jean Nouvel Design (Ulricehamn, Sweden).

17.05.14
GRAND HORNU IMAGES
Weke et Taotao take part to the Hors Pistes exhibition at Grand Hornu Images (Hornu, Belgium).

08.04.14
FABBRICA
DEL VAPORE
DI MILANO
Weke and Taotao show up at the Fabbrica del Vapore at Milan's Salone di Mobile (Italy).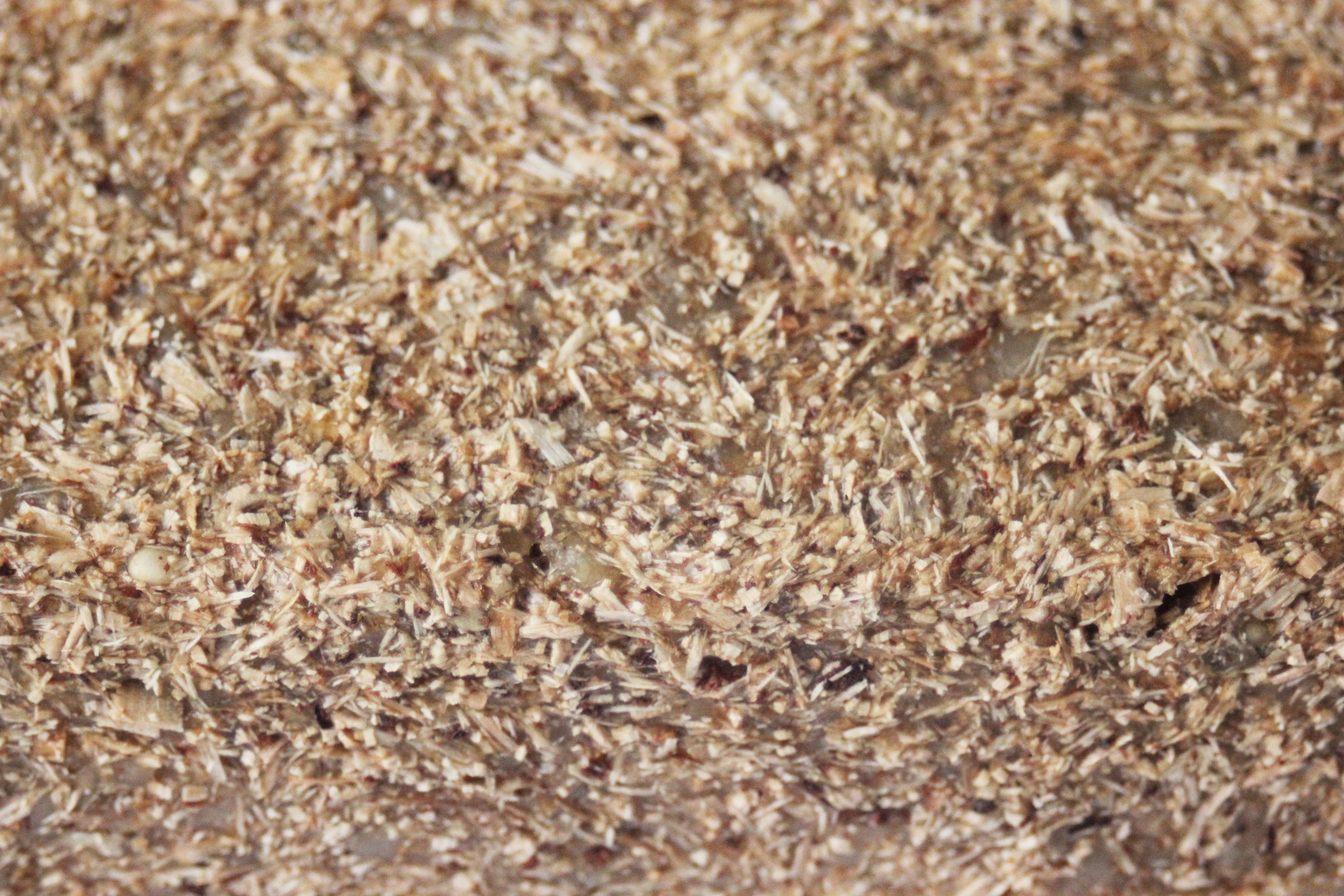 11.02.14
YECTO PROYECTO
Manifest project on an intuitive design, molding pieces with different pickings from my immediate environment.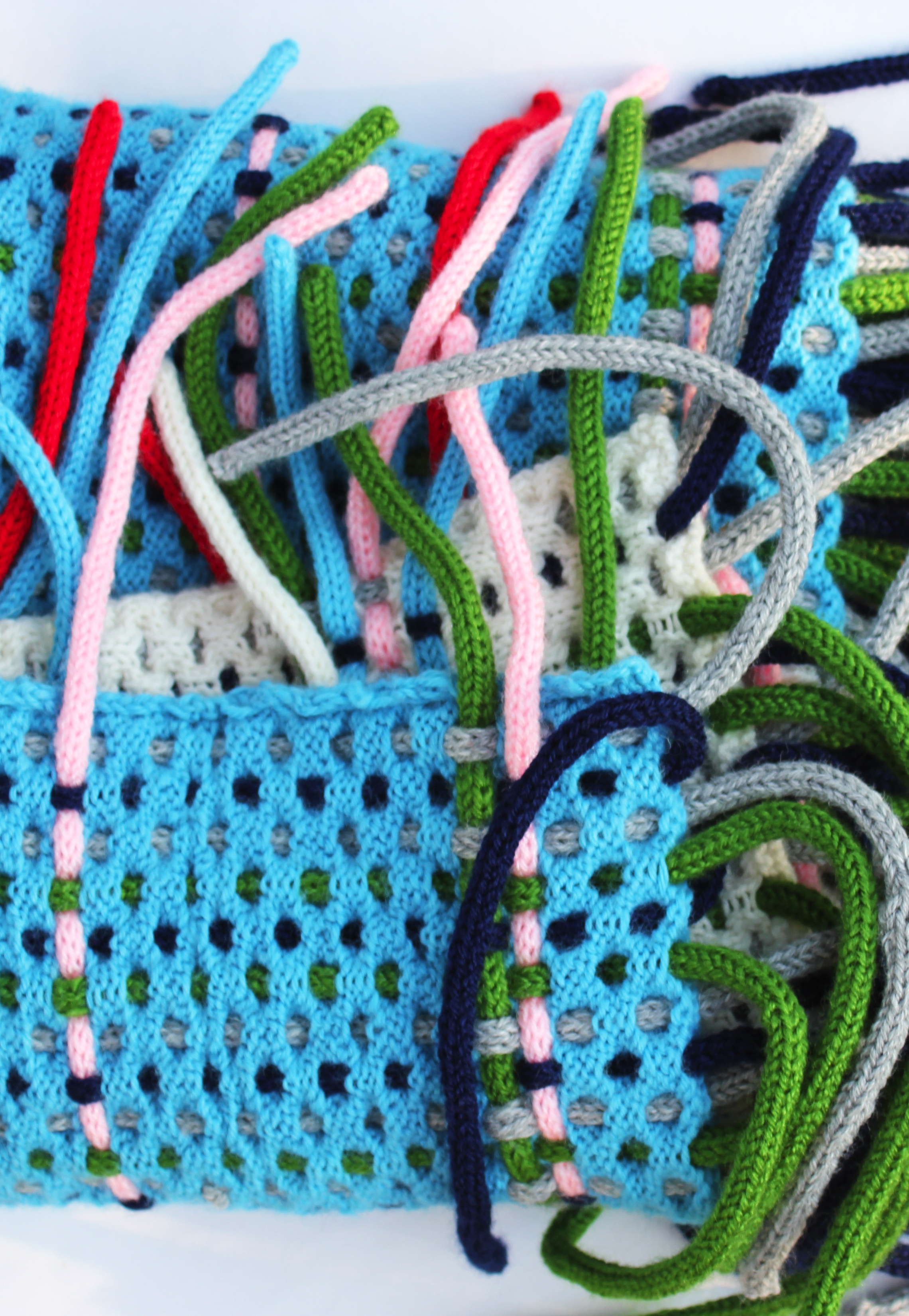 01.01.14
JOSETTE
Development of a woven-knot in order to establish an infinite discussion with my grandmother.
04.10.13
RESPITES
Séries of watercolors produced after each crossing of the city, back to our shared house in Ouagadougou.
01.10.13
TAOTAO

Birth of Taotao cross-country sandals, in collaboration with Ilboudo Ablacé, leather craftsman, Paul Zabré and Franck Nikiéma, tire recyclers.



15.05.13
THÉODOR NIKIÉMA
& PAUL ZABRÉ

New collaboration with Paul Zabré and Frank Nikiéma, tire recyclars based at Cité 1-2 market in Ouagadougou.
04.05.13
HORS PISTES RESIDENCY

I take part to the first Hors Pistes edition, a two-month residency based in Ouagadougou with the aim of initiating collaborations between craftmen and designers, promoting exchanges of know-how.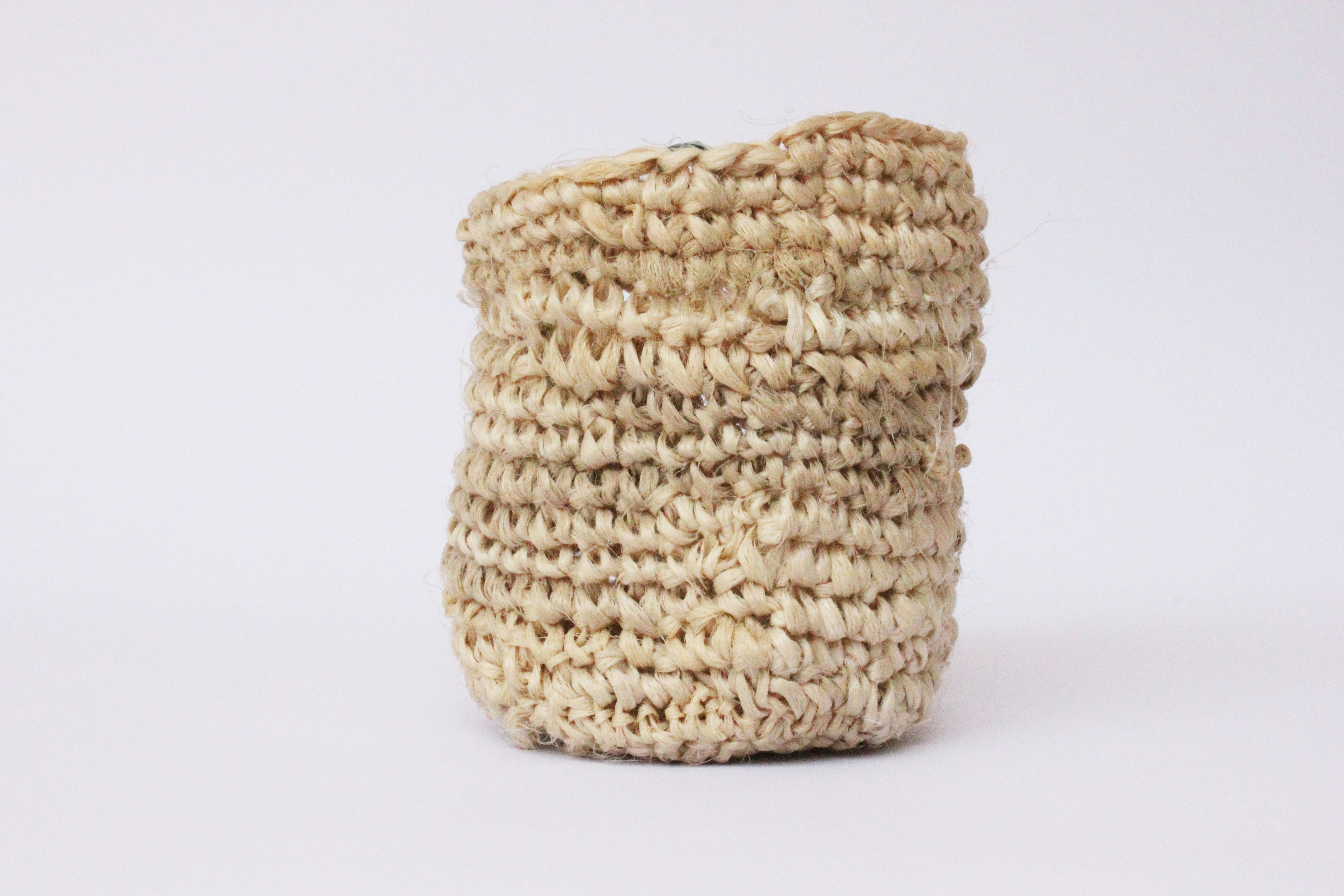 30.04.13
NGO DONG COLLECTION


The line of knitted and woven objects made of ngo dong fiber is exhibited at the SPIN Asia showroom (Hanoi).
22.04.13
HA GIANG
Collaboration with the Vang Thi Mai batik workshop on the revaluation of hemp crops in Ha Giang valley (Vietnam).
22.03.13
PHAM
VAN TINH


Collaboration with Pham Van Thinh, a bumper artisan based in Hanoï, developing stamps from Hmong symbols collected from Ha Giang province.

23.01.13
NGO DONG FIBER
New collaboration with the weavers of ngo dong fibers based in the Cham Island (Vietnam).
21.01.13
BLADE
& FOLD
Discovery of traditional cutlery with a metal craftsman based in Bac Ha (Vietnam).
27.12.12
CACONNIER
New collaboration with the cooperative of peasant-craftwoman of Cau Gay (Vietnam) on the revaluation of the caconnier seed.
12.10.12
NAM DINH

I join the team of Spin - Sustainable Product Innovation Project - a research laboratory based in Hanoï - by strating with a project in collaboration with the craftwomen of the Nam Dinh handicraft cooperative (Vietnam).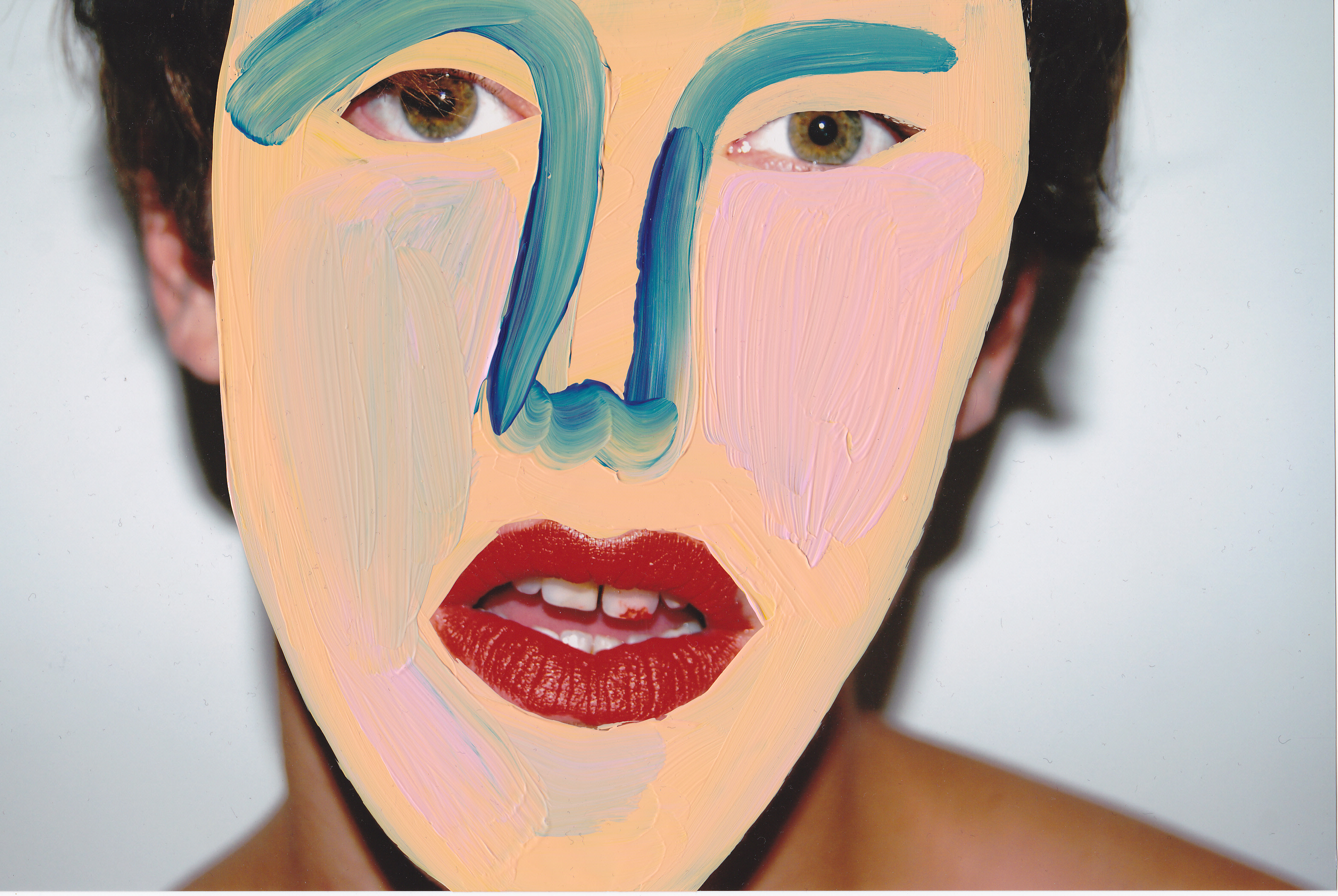 10.02.11
PICTO PHOTO

The photographic series called Hell is exhibited at the Picto laboratory in Paris.
17.07.10
DESIGN
CHÉRI

Collective exhibition at Chéri, a selection of diploma projects from Duperré School of Design (Paris).
04.06.10
URN
The series Landscapes Urns is based on a reading of sacred myths related to natural disasters.

21.04.08
PLEATER
LOGNON

Discovery of pleating techniques by stove at the Ateliers Plisseur Lognon (Paris).





08.02.08
VALLOIS ROPERY


Discovery of spinning, warping and weaving techniques at the Vallois Ropery (Normandy).